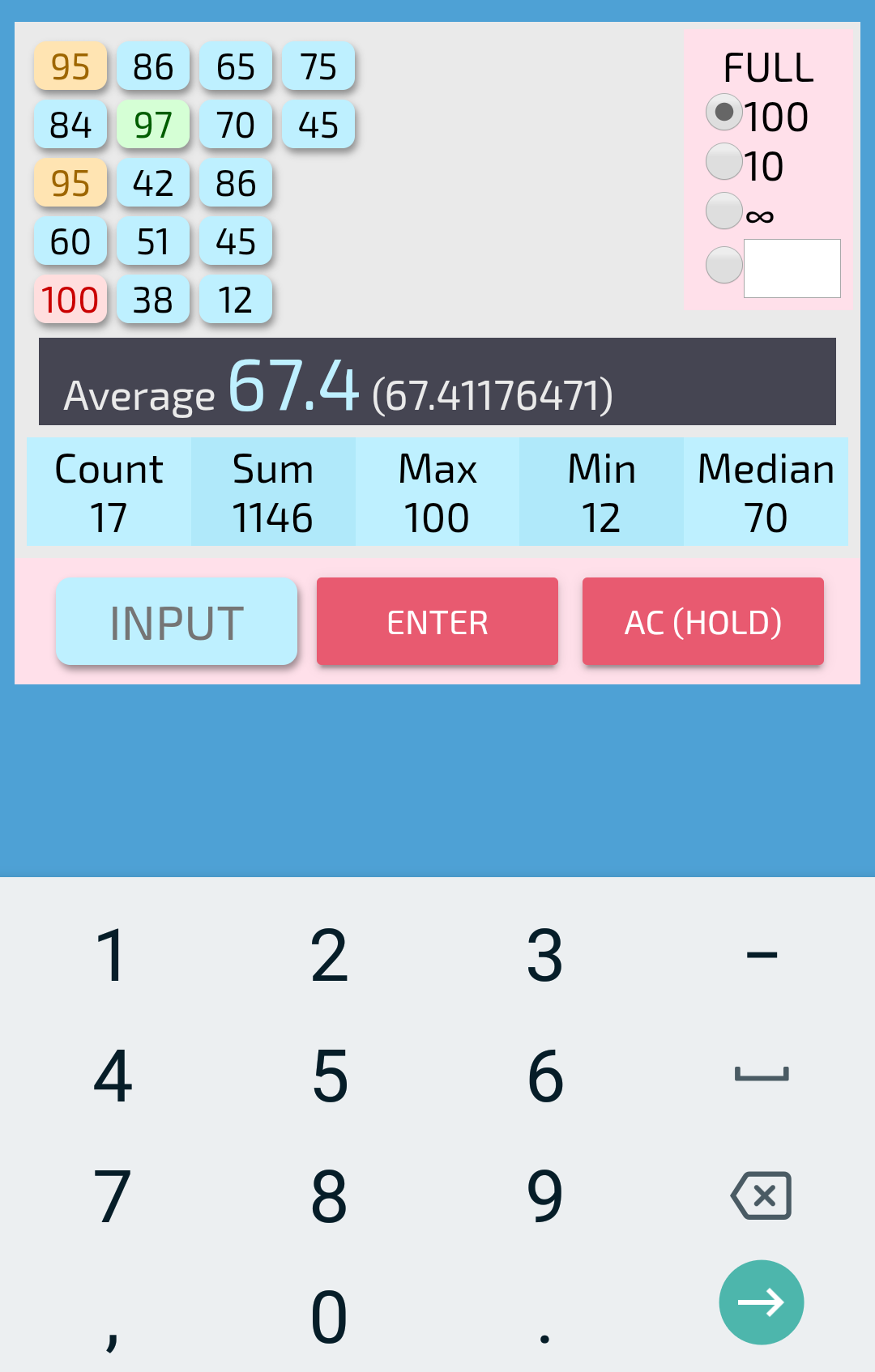 This is a simple average value calculator specialized for teachers!
Since this app knows the score of full marks, you can continuously input by just pressing numbers. You do not need to press the Enter key every time you enter a number.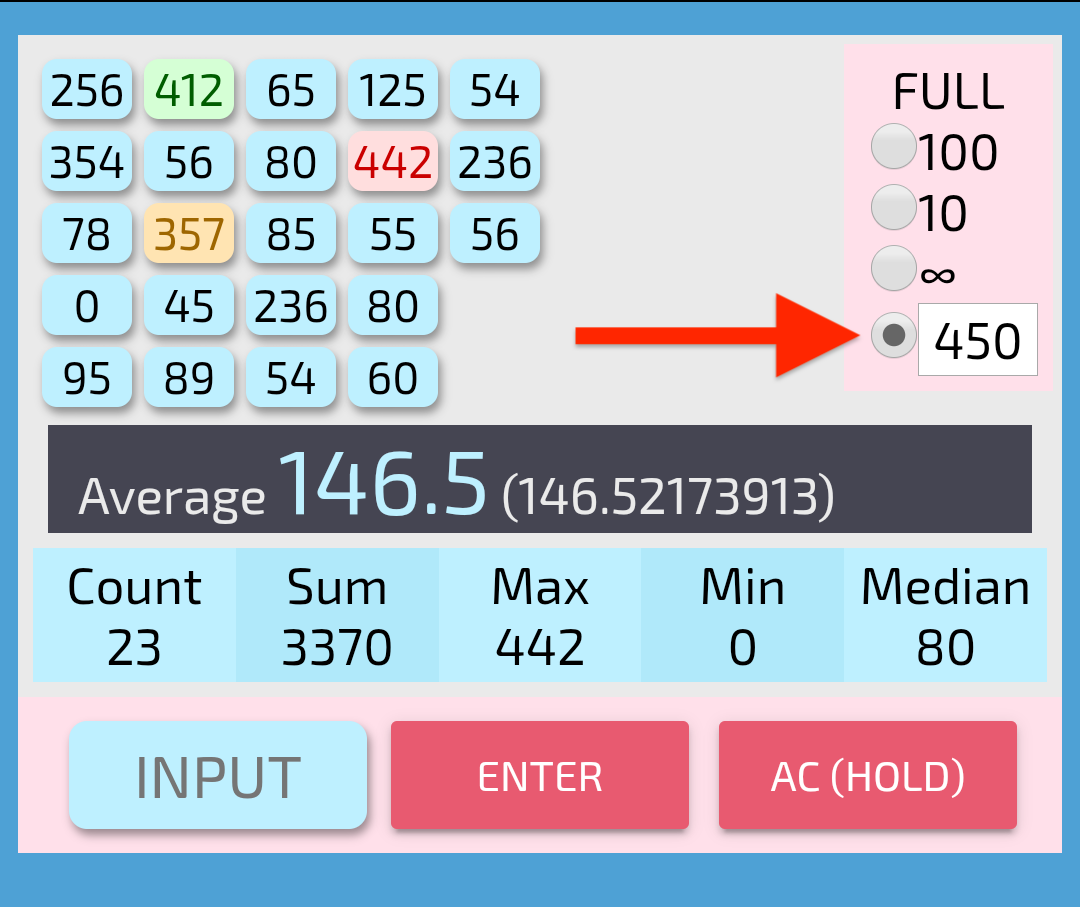 Full marks can be set freely!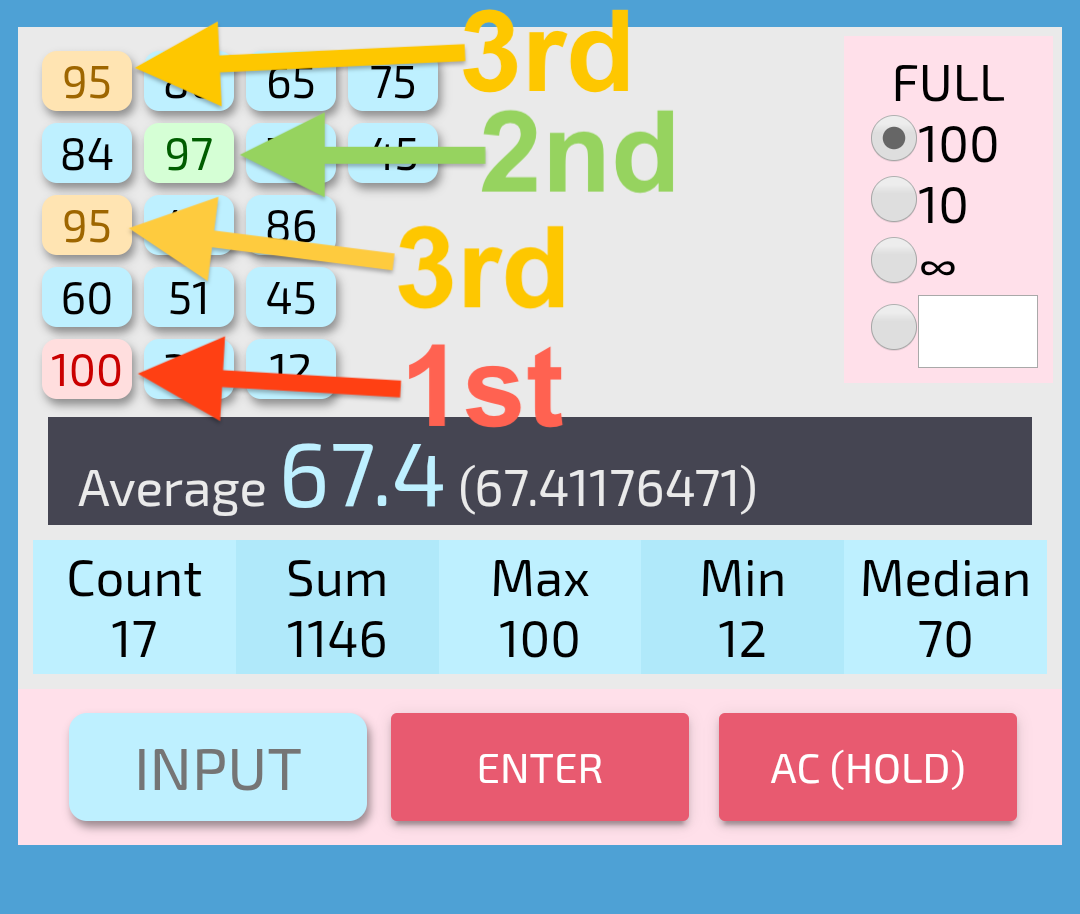 The best 3 are displayed with different colors, and you can comprehend at a glance.
Other Features
At the moment of entering values, the calculation of the average value · total value · maximum value · minimum value · median value is completed and displayed.
You can correct / delete entered values individually.
You have to hold the AC button for a very short time to clear all values. This prevents accidental All-Clear and protects you from the mental damage.